Shows
KIM CHURCHILL 'THE BRIGHT NIGHT SESSIONS' @ FLOW BAR (NEW SHOWS 14th & 15th NOV 12PM)
TWO NEW LUNCHTIME SHOWS ANNOUNCED!
Sat 14th Nov 12pm // Sun 15th Nov 12pm
Kim Churchill is proud to present a new tour – The Bright Night Sessions.
The Bright Night Sessions are all about reconnecting with all of the phenomenal, regional music communities that Kim has had the pleasure of joining over the years in Australia.
Kim has partnered with Yamaha Australia and Undercover Creative to build a solar powered touring stage and production that can go, quite literally, anywhere. The Bright Night Sessions takes music into towns and communities that don't require a live music venue.
Kim says of the concept: "I think I've really come to a realisation about the way the Australian music scene lives and breathes through these communities and whilst playing larger headline shows in cities is still amazing and exciting, I really feel at home and deeply happy hitting small towns".
I want these shows to bring people together over the joy of some gentle music and connection with like-minded people. I'm envisioning rugs, fairy lights, home cooked meals for sale and loads silly stories and long conversations about life and where we all are within it!
Tix $30 + booking fee
Doors open at 12:00pm for Lunch and Drinks | Show starts at 1:00pm
Check the Venue out below:
https://www.facebook.com/FLOWCAFE/
Accommodation is available upstairs at Boogie Woogie Beach House, check out your options at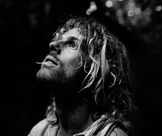 This event has completely sold out!