Shows
MOULAW ROUGE
The cast and crew of the 2019 Adelaide Law Revue are proud to present Moulaw Rouge!

Come and see the best (and only!) sketch comedy show produced by any Law School in South Australia. The show is written, directed, choreographed and performed entirely by University of Adelaide law students –– we sing like no one's listening, we dance like no one's watching and we love like we've never been hurt.

With a strong reputation earned over a storied history, Wikipedia has described the Adelaide Law Revue as 'a scholarly refereed law journal based at the University of Adelaide. It is published twice a year by the Adelaide Law Review Association of the Faculty of Law, University of Adelaide'. In an attempt to connect with the youth demographic, Anthony Albanese has gone so far as to exclaim that the show is 'not bhed'.

With the smoky aroma of Bob Hawke's ashes and the delicate tact of George Pell's defence team, we present a smorgasbord of family-friendly, Australian Christian Lobby approved fun that George Calombaris would be proud to serve up*

The show has sold out 12 years in a row so get in quick!

*Cast members are paid the FairWork award rate.
DATES:
Thursday 22 August
Friday 23 August
Saturday 24 August

TIME: 7:30pm sharp. Foyer doors open at approx. 7:00pm

PRICE: All tickets $15 (plus booking fee if purchasing online)
LOCATION: The Little Theatre, University of Adelaide Cloisters
No Allocated Seating
BUY TICKETS:
Online – Thursday 8 August at 7:00pm
Limited presale – In the Ligertwood foyer on Thursday 8 August, between 11am and 1pm.
DIRECTED by Christian Andreotti

CAST: Elana Bartholomeusz, Rory Clark, Jack Eccleston, Harry Edmonds, Chelsea Fernandez, Nicholas Garbas, Alice McKay, Samantha Millett, Zac Moore, Eilis Noone, Georgia Penglis and Jack Walsh

BACKSTAGE: Rachel Neef, Cecilia Tran-Pham and Charlotte Valencic

POSTER DESIGN: Jack Eccleston and Christian Andreotti
FACEBOOK EVENT: https://www.facebook.com/events/431043377482233/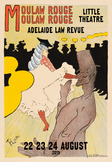 This event has completely sold out!