Shows
Working with infants and their mothers with borderline personality disorder (BPD)
Videoconference
Presented By Dr Anne Sved-Williams
AAIMHI WA Branch are delighted to invite you to our evening seminar where Dr Anne Sved-Williams will join us by videoconference to present Working with infants and their mothers with borderline personality disorder (BPD).
This presentation will work through the following areas:
Incidence of BPD perinatally
Intergenerational transfer of problems: Effects of BPD on infants, children and adolescents
Identifying targets to work with perinatal mothers with BPD and their infants
Validation of BPD diagnosis
Pathways to care from the maternal perspective in primary care settings
Pathways to care from the infant perspective in primary care settings
Specialised treatment pathways – MI-DBT (mother-infant dialectical behaviour therapy) – enlivened by video
Dr Anne Sved Williams is a perinatal and infant psychiatrist, trained in family therapy at the Ackerman Family Institute in New York, and has run a mother-baby unit in Adelaide Australia for 30 years. She is a clinical senior lecturer at the University of Adelaide and has published 30 peer-reviewed papers, 2 book chapters, co-edited a book on Infants of Parents with Mental Illness and authored 2 picture story books for families with mental illness and infants.
Her current research focuses on perinatal women with borderline personality disorder and their infants, and she has initiated an adaptation of dialectical behaviour therapy for this patient cohort. Her interest in teaching has led to her organizing teaching programs in perinatal and infant mental health, counselling and general psychiatry for general practitioners, and family therapy for a wide range of disciplines.
She has been the President of Australasian Marce Society for Perinatal Mental Health (2013-2015), chairperson of the South Australian branch of the Royal Australian and New Zealand College of Psychiatrists, and board member of the ANZ Journal of Family Therapy and Australasian Psychiatry. She advocates strongly for the families of women with perinatal mental health difficulties, for better services and funding and de-stigmatisation of mental health, particularly borderline personality disorder.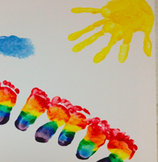 This event has completely sold out!