Shows
Infant Mental Health Clinical Case Work
Two Cases with Distressed Families
Presented By C. Gally McKenzie & Olivia Marshall
Facilitated by Associate Professor Lynn Priddis
5:30pm Drinks and light supper, 6:00 - 8pm Presentation and discussion
This seminar will explore two clinical cases from two Western Australian Perinatal and Infant Mental Health Services.
"No skimming, go deeply", the recommendation from my client. C. Gally McKenzie
Renee, a 28 year old, professional woman was brought to see me by her very concerned mum in Dec 2015. She had trouble getting out of bed for some time. In March 2015, a cataclysmic event occurred, Renee & her partner Michael's daughter, Kate, was stillborn at 36 weeks gestation. Renee and Michael now have a healthy son, Lucas, he is nine months old. Renee attends therapy for her suffering, her grief, her loss of faith in the world, initially in order she survive. Later this moved to preparation for her journey of being a parent to two children, one who lives and thrives and one who resides in her heart. In this presentation, some of the therapeutic work undertaken with Renee will be highlighted in order to illuminate the many different emotions, tensions and challenges that unexpected and precipitous loss of a much longed-for infant bring. The impact of this loss in subsequent pregnancy and parenting both for parents and infant will be explored.

The Journey of Reaching the Hard to Reach-Finding a Port of Entry. Olivia Marshall
This case study will bring participants on a journey with a clinician who worked over time to connect with a vulnerable, isolated family who needed support, yet were hesitant to engage in any therapeutic services. A mother and her two young sons appeared in constant heightened emotional distress at a community play based program which mother described as 'chaos'. These words provided a small window into the life of this family, which would later reveal themes of trauma, loss and grief, social isolation and intergenerational abuse. An 8-session infant mental health therapeutic intervention with this family will be explored paying close attention to the therapeutic processes and the critical importance of building a safe and trusting therapeutic relationship with Mrs A in order to begin shifting the parent-young child family dynamics. Vignettes of this family will be used as part of the presentation to facilitate group discussion about distressed early relationships and the use of video feedback in infant mental health interventions.
C. Gally McKenzie, M Soc Sc (Couns), Grad Dip M H Sc (Infant & Parent Mental Health), IMH-E® (IV-C), is a psychotherapist & supervisor in private practice since 1997. She has been a university lecturer, a researcher & presenter both nationally & internationally. Gally has worked in perinatal & infant mental health (IMH) since the mid 80's and has a long-time interest in cross
cultural work. Gally provides Reflective Practice Supervision to practitioners and students from a broad range of disciplines.

Olivia Marshall, BA (Psych) Hons. Olivia is currently completing a Master of Clinical Psychology at ECU and working as a Research Assistant for the WAPHA funded 'Better Together: Supporting Perinatal and IMH' Project. She has 12 months experience working in perinatal and infant mental health after recently completing a practicum placement at the ECU Pregnancy to Parenthood Clinic. Olivia believes strongly in the importance of prevention and early intervention. Olivia also has over 15 years' experience working in the Criminal Justice field.
Lynn Priddis, PhD, Clinical and Counselling Psychologist, IMH mentor, ZTT DC0-5 Expert Faculty member, Accredited Mentalizing Based Treatment supervisor, Coordinator of the Clinical Psychology and Perinatal and IMH programmes at ECU and has a small private practice. Lynn has over 30 years' experience working with infants, children, adolescents and their families in health, education, NGO and private practice contexts. Lynn has published over 30 articles in peer reviewed IMH journals.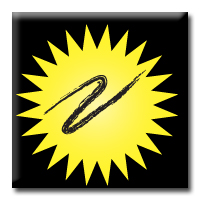 This event has completely sold out!