Shows
Marte Meo
These two days in March are part of a 6 day Marte Meo Supportive Communication Skills Training which commenced in Augsut 2017
Some tickets have been made available for people who have already received certification as a Marte Meo Practitioner to "sit in" as Observers for the two days in March. Observers will not show video or receive supervision. They will observe Maria Aarts training people in Marte Meo Supportive Commnication Skills.
Please note the prerequisite of Practioner level training will be strictly adhered to.
If you have any enquiries or require a registration form please contact aaimhi@gmail.com or contact Sally Watson on 0411 377 347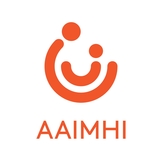 This event has completely sold out!