Shows
Mélodies Sur L'eau: à la Bastille!
Join Floating Melodies and Panache Adelaide French Theatre for an evening of revolutionary music on the Torrens as we commemorate the storming of the Bastille and France's National Day, July 14. As you float along in cabaret comfort, enjoying local wines and delicacies, Panache's singers will take you back to the days of the French Revolution and other times with a selection of songs from France's rich tradition of revolt and protest. Songs will include Le Chant du Départ, Le Temps des Cerises, Le Déserteur and many others, including the best known revolutionary anthem of all, La Marseillaise.
You wil enjoy a small feast of delicious French delicacies made with love by the delightful Andre of Mulots Patisserie, Hyde Park.
Tickets: $45 Adult, $42.50 Group of 6 or more, $40 concession. All tickets include the cruise, concert, one beverage on arrival and delicious food. Spaces are limited and bookings are essential.
Floating Melodies is a 2016 Silver Tourism Award Recipient and you can see what others have said about the cruises on Trip Advisor here http://bit.ly/2sHUrKa
TASTE. SEE. HEAR. ESCAPE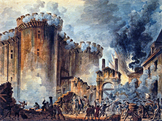 This event has completely sold out!