Shows
Keith Potger AO 'Memories & Melodies 2017 Tour' @ Flow Bar
Australian music legend performs at Old Bar
Enjoy an intimate fireside lunch and show with the founding member of the internationally famous group The Seekers, Keith Potger AO, Melodies and Memories 2017 Tour, Friday 4th August 2017 at Flow Bar 12.30pm.
The concert is a solo show by Keith and it features songs from his three solo CDs, some of his all time favourites as well as his own version of a few Seekers' hits. Throughout his concert, he shares some amusing anecdotes from over 50 years on the international music scene.
He accompanies himself on his 1967 Maton 12 string guitar, which is the guitar that has made The Seekers' instrumental sound so unique. He also has taken up the ukulele and features a couple of songs that he has co-written specially for this instrument. Audiences love this new material and sing along after only a few bars of each song.
Keith is known to countless fans and this is obvious in the welcome given to him by audiences round the world. He has just returned from a successful tour of South Australia and Sri Lanka where they claim him as their own because he was born there and spent his first seven years before his family moved to Melbourne.
Lunch & Show ticket + Complimentary Drink $55+bf (Ciabatta Bread + Olives and Lunch from the a-la-carte menu)
Doors open at 11:30am for Lunch and Drinks | Show Door at 12:30pm
*Flow Bar restaurant will be open to the public for a-la-carte Breakfast and Dinner. Only ticket holders will be able to enter between 11am - 2:30pm.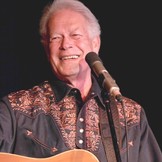 This event has completely sold out!