Shows
Big Damn Quiz 2017
This year the Adelaide Browncoats are breaking with our screening tradition to bring you the ultimate in Pop Culture experiences:
The Big Damn Quiz 2017!!
Welcome Shiny folks of Adelaide!

Do you have a passion for all things Pop Culture? Of course you do!
Love Firefly and Serenity as much as we do? Probably not, but that's ok!
Are you good at quizzes? It doesn't matter!
Come along to our Big Damn Quiz anyway, it will be fun!
We are the Adelaide Browncoats and we are hosting a quiz night for all things Firefly, Whedonverse, Pop Culture, Sci-Fi and More! Get a group of friends together for a fun night of quiz questions, costumes, winning prizes and eating snacks! (as long as you bring the snacks).
This year we are supporting two awesome charities; Essentials 4 Women SA and Equality Now, so come along for a fun night and help us make a difference to the lives of so many people here in Adelaide and all over the world. For more details check out their websites, links are below.

Important things to know:
Join us on the 8th July at 6:30 for 7pm, at the Western Youth Centre, 79 Marion Rd Cowandilla

Tickets are for complete tables of 10 and are priced at $15 per person.
For individuals or couples who want to attend but can't coerce a full group of friends into coming, DON'T PANIC! Just call 0400711908 or email adelaidebrowncoats@gmail.com, we have a table set aside for other awesome people just like you.
BYO snacks (as mentioned above) Drinks will be for sale at the bar (cash only).
There will be prizes for Best Costume so dress to impress!
Please remember to bring cash for the bar and coins for mini games! All proceeds are going to charity. Places are limited so get in today before they sell out!

Which charities are we supporting this year?
75% of the proceeds will go towards a local charity. In 2017, the Adelaide Browncoats have chosen to support Essentials 4 Women SA. Essentials 4 Women SA aims to provide women with the basic, but costly, items for feminine hygiene including sanitary products and underwear. Limited access to sanitary products means these women are often forced to choose between buying sanitary products or other essential items like food for their children. They help women (and men) who are homeless, at risk of becoming homeless or victims of domestic violence. Basically anyone who has little or no income.
25% of the proceeds go towards Equality Now. This amazing organisation (of which Joss is a long-time active supporter) uses the law to change the world. They are dedicated to creating a more just world where women and girls have the same rights as men and boys. Their international network of lawyers, activists and supporters hold governments responsible for ending female genital mutilation, legal inequality, sexual trafficking and sexual violence.
For more information on this shiny event visit the Adelaide Browncoats Facebook Page, or e-mail adelaidebrowncoats@gmail.com.
Keep flyin' :-)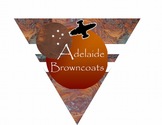 This event has completely sold out!