Shows
Quest Time! (ADLF 2019)
A FANTASY ROLEPLAYING IMPROV SHOW!

A group of intrepid adventurers go on an epic quest based on your suggestions! Watch as the performers hilariously fumble their way through levelling-up, saving throws, and spell casting; all while exposing dark and sinister plots.

For lovers of fantasy roleplaying or improv comedy! Answer the call to adventure!


Quest Time! was developed by Eden Trebilco and Joshua Capitza in 2016 and first staged at the Bakehouse Theatre as part of Improv Adelaide's 2017 season. Due to the success of that run, the show was brought back as part of Improv Adelaide's 2018 season at The Duke Of Brunswick. Apart from a preview show at Live On 5 in 2017, 2019 will be the first Fringe season for Quest Time!
Presented by:
Improv Adelaide
Improv Adelaide is made up of South Australia's professional improv companies such as Changing Jennifers, Scriptease, On The Fly, and Soap Improv; as well as a number of other growing improv troupes including the team behind QUEST TIME!
2019 is Improv Adelaide's fifth year in operation and its second year staging shows at the beautiful Duke Of Brunswick hotel on Gilbert Street.
In addition to QUEST TIME, Improv Adelaide is proud to support Adelaide Fringe acts:
Changing Jennifers' IMPROVISED IMPROV (La Boheme)
Soap Improv's UPSTAIRS DOWNTON (The Duke Of Brunswick)
Tenuous Link's TOTAL COP OUT (The Duke Of Brunswick)
On The Fly's 2019 National Maestro Games (The Duke Of Brunswick)
ImproNOW's Clash Of The Theatre Titans (Tandanya)
19 Feb 2019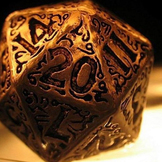 Dramatix is currently unable to provide tickets for this event.
https://adelaidefringe.com.au/fringetix/quest-time-af2019
We look forward to seeing you at Multiple venues on:
19 Feb 19 07:30 PM
20 Feb 19 07:30 PM
21 Feb 19 07:30 PM
26 Feb 19 07:30 PM
27 Feb 19 07:30 PM
28 Feb 19 07:30 PM