Shows
Floating Melodies: Cool Jazz & Hot Foods
This special Floating Melodies cruise will feature some of the hottest local foods we could find! Think Bd Farm Paris Creek Chilli Gouda, Tucker's Natural crackers...this cruise is not for the faint hearted! Luckily the cool jazz tunes provided by Jemma Allen and Tim Wilsdon will balance out your senses! As always you will receive a glass of local beverage to keep down the heat!
Tickets prices are:
Adults $40
Concession $34
Group (minimum 6) $37
Tickets include the cruise, concert, food and one beverage. Extra beverages can be purchased on board. Boarding takes place at Elder Park Popeye Dock ten minutes before the cruise start time.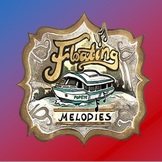 This event has completely sold out!