Shows
Naomi Keyte + Jen Lush
Naomi Keyte + Jen Lush
Friday 21st April 2017
Willunga Show Hall.
Main Street
Willunga SA
Naomi Keyte
Nearly three years after the release of her debut EP Edge of the Morning, Adelaide artist Naomi Keyte has just finished recording her first album with the incredible Nick Huggins (Two Bright Lakes / Little Lake Records). The album moves in a more dynamic direction and displays Keyte at her most powerful, perhaps because of the collaborative nature of the project.
Naomi Keyte writes songs about people and places. Full of imagery, they are both intimate and arresting. "Keyte's work is far from simple. Her tracks are rich with ghostly harmonies which are layered and looped into deep and complex patterns with guitars, organs, glockenspiels and drums, giving the music an entrancing flow" AU Review. Keyte is known for her compelling live performances. She has performed with artists such as Darren Hanlon, Ainslie Wills, Open Swimmer, Nadia Reid and Laura Jean, and at Here's to Now, Bus to the Big Trees and Latitude (UK) festivals.
Jen Lush
Adelaide-based singer/songwriter Jen Lush has transformed poems by 12 of Australia's most respected contemporary poets into songs for her debut solo album, The Night's Insomnia. Lush is best known for her work with folk-pop band Cat Dog Bird and electronic experimentalists Suvome, and her diverse musical background coalesces on The Night's Insomnia
Sparse arrangements leave words and emotions front and centre, with Lush's sublime voice channeling the poets' disparate intimate viewpoints into a singular, heartfelt, musical expression.
This is Lush's first solo album, a collection of melody-driven songs from modern folk roots, detouring through country and darker pop ballads shot through with raw emotion and seemingly free of genre. The nuanced arrangements and production emerge out of a dynamic collaboration with Chris Parkinson (The Yearlings) whose deft and intuitive guitars and harmonies compliment Lush's vocals and melodic landscapes. Richard Coates brings an emotive and textural blend of sounds on accordion, keys and electronic soundscapes underlining the narratives within the poetry. The band will expand to include The Yearlings' Robyn Chalklen and Mark Seddon, and alt-country singer/songwriter Tara Carragher for a series of live shows to launch the album.
The poems cover subject matter as diverse as optimism in the face of environmental and political danger (Renee Pettitt-Schipp's Shoot and Juan Garrido-Salgado's Please let him be a bird in this land), the painful alienation of an immigrant to a new country (Ouyang Yu's There are no people for me), the beauty and comfort of contemplation in front of a warm fire (Cate Kennedy's Quiet), dreams (Kevin Brophy's The Night's Insomnia) and yes, love, both good and bad (David Brooks' Twelfth Night and Nathan Curnow's Lament #31).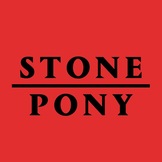 This event has completely sold out!