Shows
Josh Rennie-Hynes + Sarah Carroll
Friday 24th March
Willunga Show Hall, Main Street. Willunga
Josh Rennie-Hynes
There's been a real buzz building around Josh Rennie-Hynes in the last few years. Relatively new to the scene, he's quickly garnered praise as one of the Australia's finest Young Songwriters.
Rennie-Hynes lives and breathes his Music and Songs, and this passion for his craft burns bright for all to see. He combines his love of honest and raw storytelling with deep introspection to create songs that are timeless and familiar, yet uniquely his own.
"Few Young Artists in recent memory have so effortlessly bridged the gap between the Younger generation and the Elders educated by the Folk and Country Legends" Rhythms Magazine
"Possessing a wonderfully honest Australian accent and smooth vocals, the songs are effortless and well constructed; the sincerity and unaffected performance refreshing" The Music
In late 2015, Rennie-Hynes stepped back into his Studio on the family farm in Woodford, Queensland, to begin work on his Second Album. The Album, titled 'Furthermore' was released in late August 2016, and has been garnering incredible reviews..
"It is clear that Rennie-Hynes is one of the leading lights of Australian Alt-Country with a gift for storytelling that brings to mind Paul Kelly and Jeff Tweedy of Wilco. 4 out of 5 Stars" The Courier Mail
"Exquisite, shimmering Guitar Colours and fine lyrical details. 4 out of 5 stars" The Rolling Stone
Rennie- Hynes' live show takes audiences on a moving and unforgettable journey, and since the release of his 'February' in 2014, he has toured relentlessly throughout Australia, New Zealand and the USA. He's performed at major Festivals such as The Americana Music Festival in Nashville, Woodford Folk Festival, Southern Fork Americana Festival in Auckland, Queenscliff Music Festival and the Nannup Music Festival among many others.
For Rennie-Hynes though, the message is simple "Music has always been with me, like a best friend, I've been completely in love with it since I was a Child. To now be forging my living from it as an Artist and Songwriter is something I used to dream of, and to be able to share my songs with audiences every night is something I'm truly grateful for"
Sarah Carroll and the Left Wing Band
Sarah Carroll (Queen of the Bellarine) is an original country and folk singer/songwriter, well known for her work with The Junes, The Cartridge Family, The Pirates Of Beer and partner Chris Wilson, amongst others.
Sarah's music reverberates with her wide and various influences; her coastal residence, home life with family, pets and friends, touring around Australia and the USA, and many, many years in the business! She is known for her earthy, wry and heartfelt songs and calm, clear delivery.
Sarah's recent career highlights include a return visit to the USA in 2014, with Mezray Tours, where she and fellow travellers visited Nashville, Austin and San Francisco to take part in festivals and perform at clubs and on the streets. Rekindling friendships with the likes of Bill Kirchen, James Intveld, Rosie Flores and Tommy Womack made the trip an absolute delight.
Closer to home, she has also enjoyed recent support spots at shows by national treasure Mic Conway, Scotland's Eddi Reader, Canadian folk musician Old Man Luedecke and our own country songman, the great Neil Murray.
In November 2014, Sarah was the inaugural recipient of the Ross Lipson Award, given to Geelong-based female musicians who have achieved excellence in their own careers and who have worked to help others along the way.
New album STAR PARADE by Sarah Carroll & The Left Wing contains elements of rock'n'roll, country, Americana, old-timey, experimental, ambient, tight harmonies, big rock solos, psychedelia, dance hall and more - completely original songs that may just remind you of something you once heard and loved, or challenge your ears with fresh ideas.
"Our favourite acts include Kiss, Joanna Newsom, Daddy Cool, The Small Faces and The Neville Brothers. We believe we have created a new genre: Pastoral Prog. Come and see us pull it off live!"
"Sarah Carroll is a brilliant singer and songwriter." Jeff Lang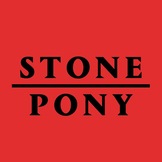 This event has completely sold out!