Shows
SANDI THOM (SCO) with KELLY MENHENNETT
TRINITY SESSIONS PRESENTS SANDI THOM IN INTIMATE CONCERT MODE with guest KELLY MENHENNETT MUSIC 8PM DOORS 7.30PM
Scottish singer-songwriter and multi-instrumentalist, SANDI THOM performs in intimate stripped back performance. With a compelling vocal range, resonant of other female icons like Mavis Staples, Bonnie Raitt, Grace Potter and Shawn Colvin, her song-writing is rich in detail and brutally honest. The storytelling is emotional and moving, propelling these songs to cross over multiple genres, be it blues, pop or country.
For a while most people still recalled SANDI THOM as the precocious next-generation talent that produced one of the defining hits of the internet age, 'I Wish I Was A Punk Rock (With Flowers In My Hair)', this talented singer-songwriter has come a long way in the years since then. Now the media spotlight has moved on to blind other unsuspecting victims, the truth can finally be given a good, proper airing. Behind the hype there is simply that voice. Heartfelt, soulful, sincere… Sandi Thom is not who you think she is. Like David Bowie and Elton John, who both enjoyed early one-off hits before finding their true niche as musical artists, Sandi feels that Flesh and Blood is her coming of age album.
As Sandi now says, "The strange thing about having the kind of success I had, people think they know you. In fact, people don't know me at all."
That is all about to change, however, with the release of Sandi's superb new album, Flesh and Blood. Recorded at Nashville's legendary 16 Tons studio, with celebrated Black Crowes guitarist Rich Robinson in the production hot seat, the fourth Sandi Thom album is, she says, "the first album I've made that is really all about me." It's a sound that combines the blues-rock raunch of belting opening track 'Help Me' with the balladic, country-flavoured charm of 'In The Pines'; that shows how to funk it up, as on the strutting, clavinet-led 'Stormy Weather'; and that knows how to break your heart, as with the movingly climactic finale track, 'Lay Your Burden Down'. The album has been described as Exquisite by The Times and Hauntingly beautiful by Classic Rock Magazine.
Supporting Sandi will be KELLY MENHENNETT, fresh from performances in Nashville at the 2012 Americana Festival and her recent win as the 2011/12 "Telstra Road To Discovery Songwriter". Her debut album "World Of Mine" was named one of the top 10 albums for 2011 by Rhythms magazine's Sue Barrett. Her live show is a captivating hybrid of folk, roots and alt-country, seasoned with her soulful vocals and rhythms inspired from time spent busking in Europe. Kelly last played Trinity Sessions in 2010, supporting Patty Larkin.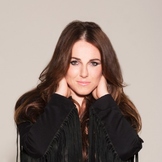 This event has completely sold out!