Shows
AAIMH WA "Churchill Fellowship: Forest Kindergartens and the use of nature in Paediatric Therapy" Presented By Griffin Longley (Please note change of date!)
Griffin Longley will be presenting on the value of outdoor play for children's health and wellbeing in the iPad era. Griffin will be drawing on his experience as the CEO of Nature Play WA and sharing findings from his recent Churchill Fellowship in Scandinavia looking at forest Kindergartens and the use of nature in paediatric therapy within the hospital system.
Griffin Longley is the CEO of Nature Play WA, an award-winning journalist, a former weekly columnist with The West Australian Newspaper, the founder of a program for at risk kids in the Midland, Fremantle and Mandurah areas called Night Hoops, and was an inaugural Board Member of the WA Parks Foundation.
In 2010 the WA Department of Sport and Recreation gave Griffin the task of building an incorporated association, Nature Play WA Inc. to promote the importance of unstructured play outside and in nature. Nature Play is now a successful organisation with a growing international reputation for innovative programs that increase awareness of the benefits of unstructured play outdoors and has spread to South Australia, Queensland and the ACT. Griffin was a finalist in the 2017 Western Australia Australian of the Year Awards in the Local Hero category and was awarded a Churchill Fellowship in 2018.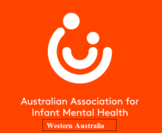 This event has completely sold out!