Shows
Life vs Death
Adelaide, are you ready for an otherworldly improv experience?
This August, Tenuous Link's season of Life vs Death is sure to get your spine tingling, your mind expanding and your belly laughing. Think The Good Place, The Haunting of Hill House and Ghost, but completely improvised, and hilarious!
Does life end when you die? What will the afterlife look like? And more importantly, will there be somewhere that serves a decent martini?
Come and learn what happens both after death, and in the life of those who live on.
Upstairs at the beautiful Duke of Brunswick, Awarded Best Music and Entertainment Venue by City Awards 2019! Featuring some of Adelaide's best improvisers including Claire Bottrall, Paul Gordon, Rene Martin, Eden Trebilco and Kirsty Wigg! Tickets only $10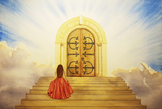 This event has completely sold out!