Shows
DC:0-5 Diagnostic Classification of Mental Health and Developmental Disorders of Infancy and Early Childhood Training
Presented by Associate Professor Lynn Priddis - Clinical Psychologist & Counselling Psychologist Infant Mental Health Mentor - Clinical IMH-E® (IV-C) In collaboration with AAIMHI WA Branch and ZERO TO THREE.
A copy of the DC:0-5 manual, morning tea, lunch and afternoon tea are all included in the registration fee. Please indicate any dietary requirements at the time of registration.
Learning Outcomes:
• Learn the history and rationale of development of diagnostic classification systems of mental health disorders for infants and young children.
• Understand infant and early childhood mental health (IECMH) and how DC:0-5 ™ reflects the key elements of IECMH • Learn the DC:0-5 ™ approach toward diagnosing infants and young children.
• Become familiar with the DC:0-5 ™ multiaxial approach and clinical disorders.
• Examine the relationship between DC:0-5 ™ and other leading diagnostic systems (DSM-5, ICD-10)
Early Bird pricing is available until 7 September 2018.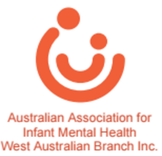 This event has completely sold out!