Shows
The Dark Side of the Womb - Healthy Ambivalence, Perinatal Depression and Persecutory Disturbances
AAIMHI WA Branch are delighted to invite you to our evening seminar where Professor Joan Raphael-Leff will join us by videoconference to present The Dark Side of the Womb – healthy ambivalence, perinatal depression & persecutory disturbances. Reproduction is a primordial experience which both rekindles unprocessed past issues and primes future relations with the baby. A model of parental orientations will be presented to explore the diverse spectrum of subjective responses to pregnancy, and representations of fantasy baby and self. Couple dynamics too, undergo powerful changes at this time when the sexes most diverge. For a woman, the bizarre experience of sharing her body and resources with an unknowable Other takes hospitality to its absolute extreme. Inevitably, this arouses ambivalent feelings, experienced by some women as a coexisting mixture while others split off any negativity through sentimental idealisation, or conversely, feel oppressed by an unremitting sense of exploitation, or anxiety.
Expectant fathers, too, vary according to their socio-economic circumstances as well as internal resources, coping mechanism and emotional tipping points.
The seminar will also focus areas of 'darkness' in the minds of expectant mothers and fathers, who become susceptible to perinatal distress when the exhausting demands of pregnancy and/or baby-care fail to replicate their expectations.
A variety of forms of perinatal psychotherapy (individual, couple, parent/infant, or multi-family group, antenatal and/or postnatal) provide a safe space to explore troubling feelings before these become embroiled in the parent-infant relationship.
Professor Joan Raphael-Leff is both a Psychoanalyst (Fellow, British Psycho-analytical Society) and Transcultural Psychologist. Now retired, she leads the Academic Faculty for Psychoanalytic Research at the Anna Freud Centre, London.
Previously was Director of the MSc in Psychoanalytic Developmental Psychology at University College London, and before that, Professor of Psychoanalysis at Essex University, UK. For 45 years she specialised in exploring Reproduction and Early Parenting on six continents, and her writings (150+ papers and 12 books) are translated into Chinese, Dutch, French, Flemish, Greek, Hebrew, Hungarian, Italian, Japanese, Polish, Portuguese, Romanian and Spanish.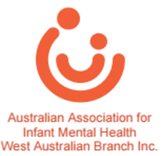 This event has completely sold out!