Shows
This Improvised Life - Gold Class Improv
Everyone loves a good story!

In this hilarious improvised show, performers take true stories as told by guest monologists and ride them off the rails into completely unscripted territories.

There'll be truth. There'll be beauty. There'll be laughter. Join us!
Enjoy a Gold Class experience with food and beverages discreetly served to you whilst you enjoy the show!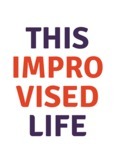 This event has completely sold out!